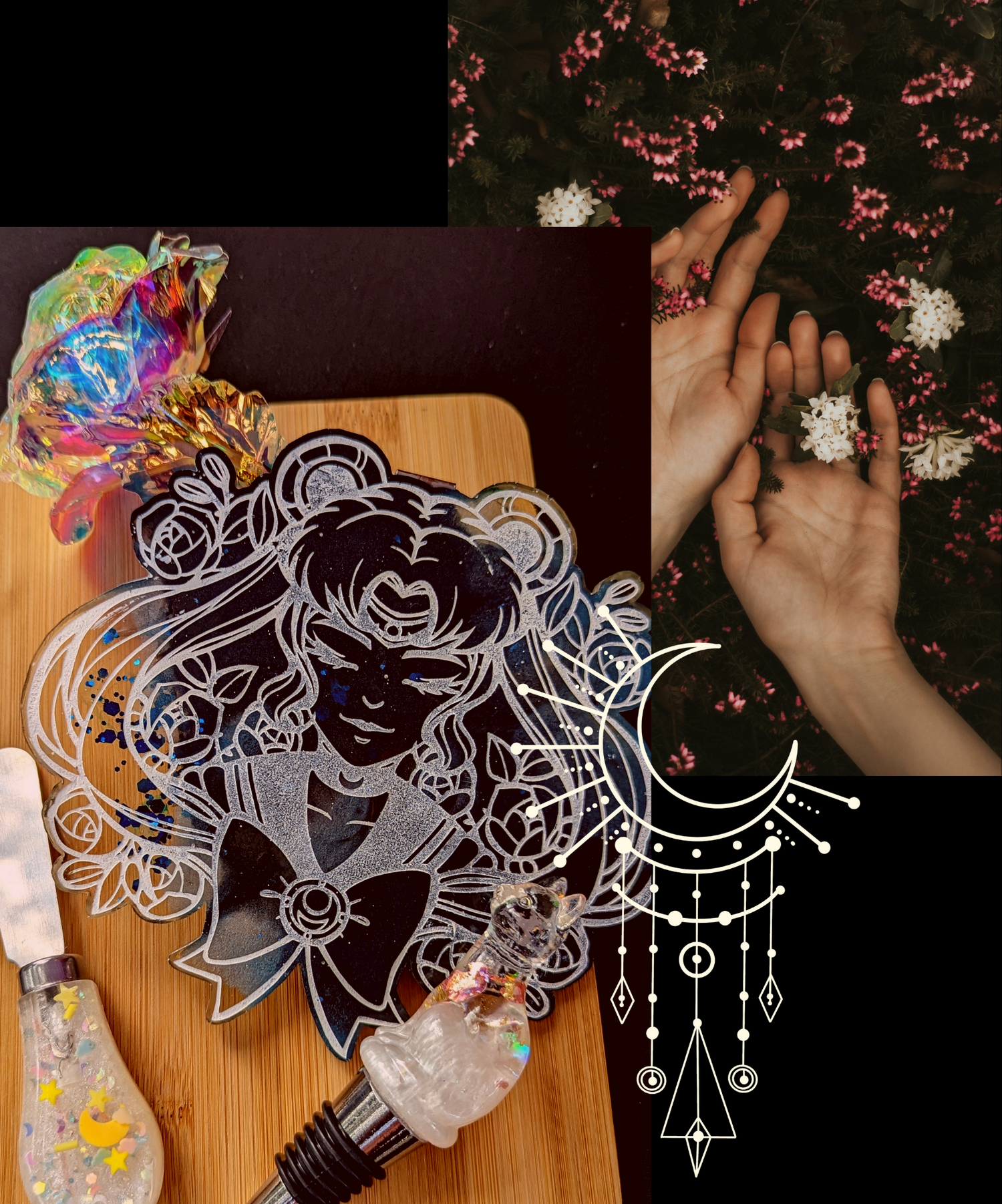 welcome to the Magic...
Thank you for visting The Witchin Waifu. We handcraft magical items that aim to bring a bit of magical girl to your world! Please be sure to check out our Selection of Galaxy Roses and Safety Keychains.
Shop Now
Galaxy Roses

These recycled roses never die and always light up the room!

SHOP NOW

safety Keychains

We all know there are things that go bump in the night. Our handmade metal free protection keychains help to bump back.

SHOP NOW

Coasters & Barware

Serve your potions and libations using food and high heat safe resin pieces that are as unique as the spells you weave.

SHOP NOW
Crafted with Magic

All our items have been handmade or curated to bring the bit of gothic pixie dust that your home needs.

usa based

All of our items are shipped out of the USA directly to you!

We pride ourselves in shipping all our items within 3-4 business days.

Uniquely crafted

All of our items are 100% unique just like you! Each piece has a curious charm that is meant to please you, your home and maybe that faerie in your life.